Every Overloud plugin or application can be deauthorized from its user interface.
Here following are the steps to deauthorize BREVERB 2.
1. From the BREVERB 2 window, on the bottom menu, click Preferences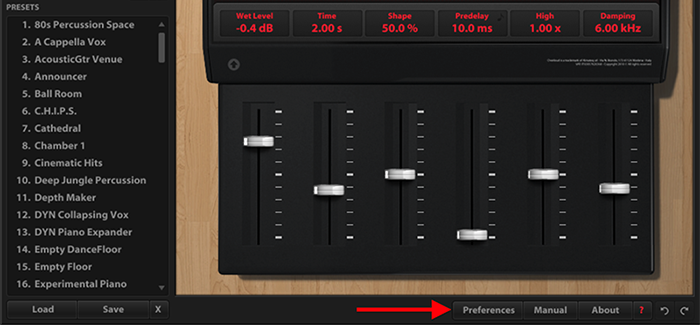 2. Click Manage your authorizations
3. Enter your Overloud account credentials then click Next
4. Find the authorization to remove and click Remove.