Overloud RCF Bundle
Welcome to the Overloud RCF Bundle redeem page!
Before you start make sure to have your RCF Redemption Card at hand.
STEP 1
If you do not have an Overloud account, please create one here.
STEP 2
Log into your Overloud account here.
STEP 3
Go to the Redeem Page and enter the Download Access Code you find in your RCF Card.
STEP 4
Select all three products in the bundle like in the picture below: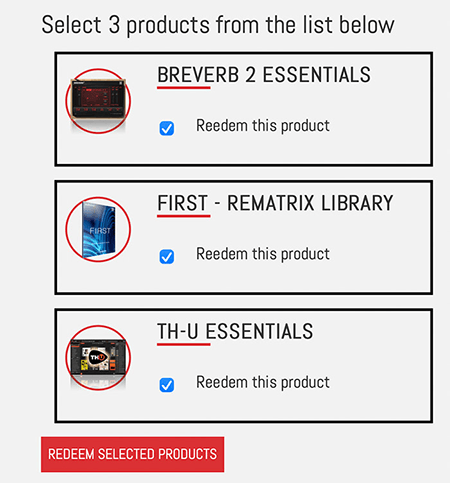 STEP 5
The licenses will be deposited in your account and you'll receive the download links of the installers.
If you have any questions or need help in the authorization process, please contact our Customer Support.