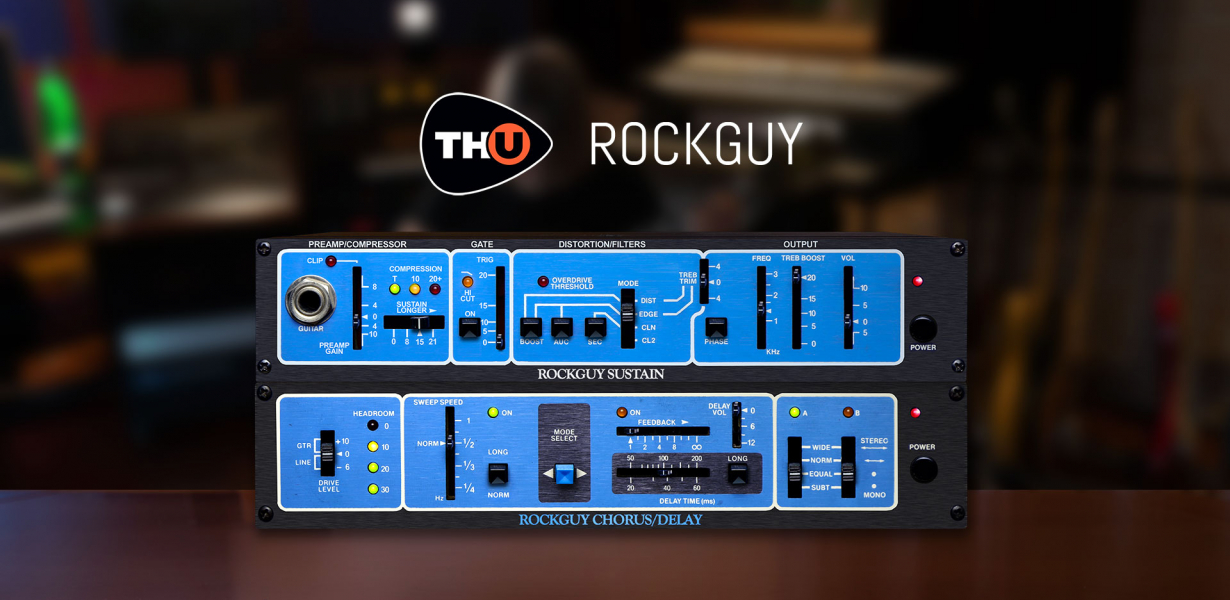 TH-U RockGuy Pack
The RockGuy is the most complete and realistic software emulation of two legendary guitar processors: the Rockman Sustainor* and its Chorus/Delay unit. They delivered the distinctive guitar tones of many 80s and 90s bands, like Def Leppard, Boston and Kiss as well as artists like Joe Satriani.
EXPAND TH-U WITH NEW MODELS AND PRESETS
The pack includes the following models:
the RockGuy Sustain preamp unit
the RockGuy Chorus/Delay unit
26 patches recreating the guitar tones of the most iconic artists using this processor
Bonus patches for TH-U Premium users in which the RockGuy is used in combination with the full set of Premium models.
Learn more at: https://www.overloud.com/products/th-u-rockguy