BHS TRIXY
A Triaxis* based capture seeking to recreate the 80's and 90's tones of John Petrucci*, Metallica*, Andy Summers* (55 Rigs + 26 presets)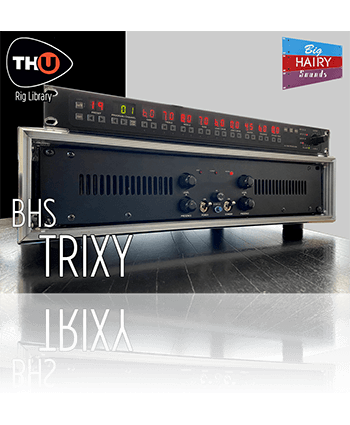 BHS TRIXY - Rig Library
BHS TRIXY is the TH-U expansion library, signed by Big Hairy Sounds, seeking to recreate the 80's and 90's tones of John Petrucci*, Metallica*, Andy Summers*, and others, based on MESA/Boogie Triaxis* preamplifier.

The library contains 55 Rigs, captured using the following amplifiers:
Triaxis and 2:90 tube preamp and power-amp rack setup.
Captured with a classic Recto 4x12 cab, and Bogner 4x12 speaker cabinets using V30 speakers with classic API preamps.
ARTIST PRESETS
The library also includes 26 patches focused on recreating the famous album guitar tones.
ALSO ON iOS

This library is available on iPhone and iPad for the THU App & Plug-in.
Get it in the App Store

If you already own the library for Mac or Windows, you can extend the license for iOS at just $1
 
HOW TO USE IT
This Rig Library can be loaded into any TH-U edition.
If you don't own TH-U, then by purchasing this library you will receive a TH-U Essential License for free.

WATCH THIS TUTORIAL FOR A STEP-BY-STEP GUIDE ON THE RIG PLAYER
 
How to Install
1. Drag the library file into TH-U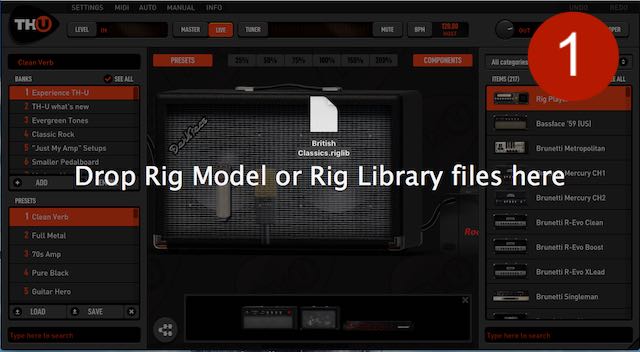 2. Enter the serial number you have received after purchasing the library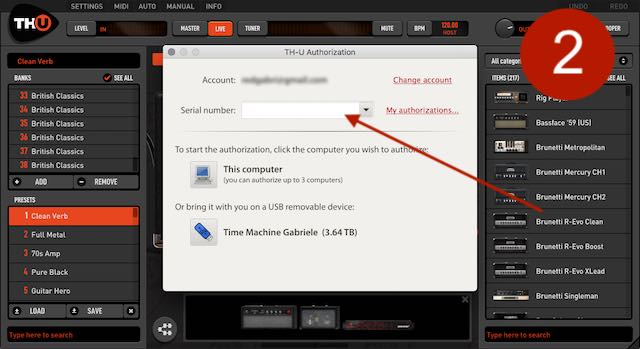 * Any use of third party trademarks, logos, mentioned brand names, products and services is only referential and Overloud hereby disclaims any Sponsorship, Affiliation or Endorsement of or by any such third party.