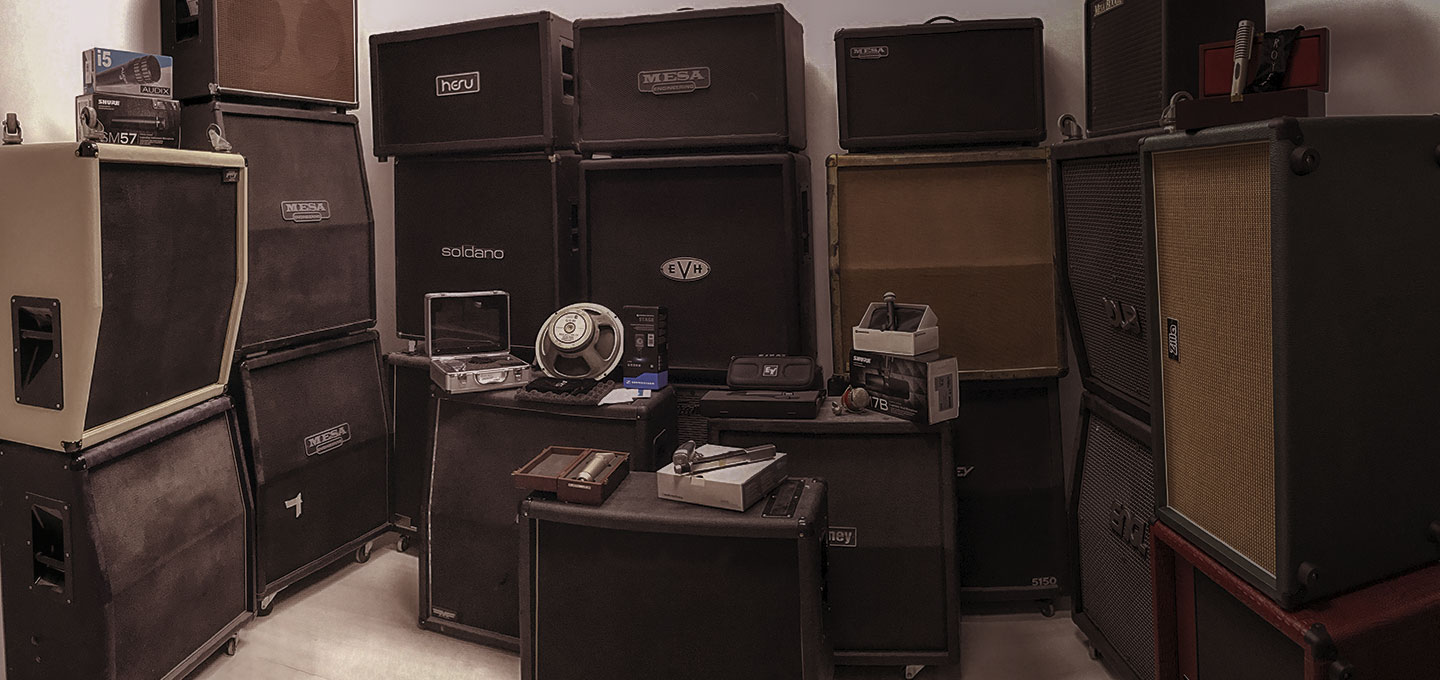 Choptones Fried Jerry
Giant Pack seeking to recreate the tone of a JJ100 Jerry Cantrell* Signature (260 Rigs)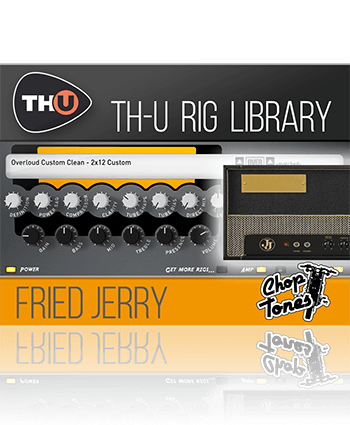 Fried Jerry - TH-U Rig Giant Pack
Fried Jerry is the TH-U expansion library, created by Choptones, seeking to recreate the sound of a Friedman JJ100 Jerry Cantrell Signature*.
Saturated, complex, harmonic overtones create a tight response to assure no notes are lost over the full spectrum. These features are paired with AC30-like cleans and an ultra dynamic response to right hand attack, beautifully recreating Cantrell's iconic Seattle sound.
The Fried Jerry library contains 260 rigs, captured using the following gear*:
Cabinets
Friedman 4x12 loaded with Celestion V30. G12M
Mesa Boogie 4x12 loaded with Celestion V30
EVH 5150III 4x12 loaded with Celestion G12EVH
Marshall 4x12 loaded with Celestion V30. G12M, G12T75, Classic Lead 80, G12K100, G12H100, Creamback 65
Marshall 4x12 loaded with Scumback M75
Mesa Boogie 2x12 loaded with Celestion V30
Bogner 2x12 loaded with Celestion V30, G12M
Toneking Imperial 1x12 loaded with Celestion Creamback 65
Mics
Shure SM57, SM7
Royer R121
Audix i5
Sennheiser MD421, MD21
Neumann U87
Beyerdynamic M160
AKG C414
Heil PR30
Boosted with:
Suhr Koko Boost
Boss OD-1
Boss SD-1 TS808 Mod
Boss BD-2
Mesa Flux Drive
Mesa Grid Slammer
Seymour Duncan 805
MXR Berzerker OD
MXR Wylde OD
Ibanez TS9
Protone Attack OD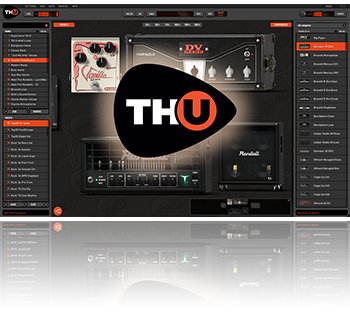 How to use it
This Rig Library can be loaded into any edition of TH-U which includes the Rig Player:
How to Install
1. Drag the library file into TH-U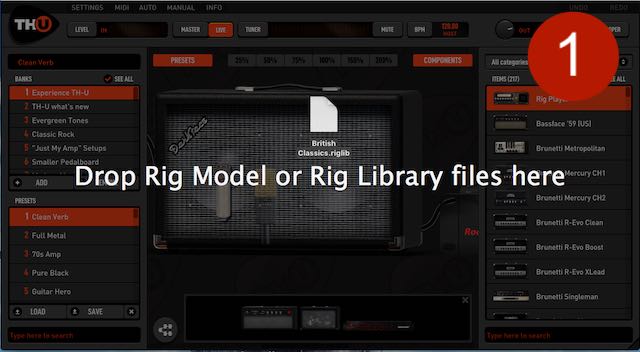 2. Enter the serial number you have received after purchasing the library
* Any use of third party trademarks, logos, mentioned brand names, products and services is only referential and Overloud hereby disclaims any Sponsorship, Affiliation or Endorsement of or by any such third party.