Jensen Speakers IR Collection
The official collection of Jensen® Speakers IR libraries!
Discover the Jensen speakers IR collection
31 SPEAKERS
77 CABINETS
31.000+ IRs
The libraries are created with an extensive sampling and editing work in conjunction with a Jensen® Speakers product specialist, seeking for perfection in every capturing step.
"We know how our speakers are supposed to sound like! We fine-tuned the capturing process to be certain that the final IR you are going to load will give you the most real and natural playing experience as if you were playing the original speaker. So this is not just an IR. This is a digital version of the physical speaker."
- Ignazio Vagnone, Jensen Speaker Specialist
BROWSE THE COLLECTION
Discover the entire collection, listen to the Demo and get a trial version of the libraries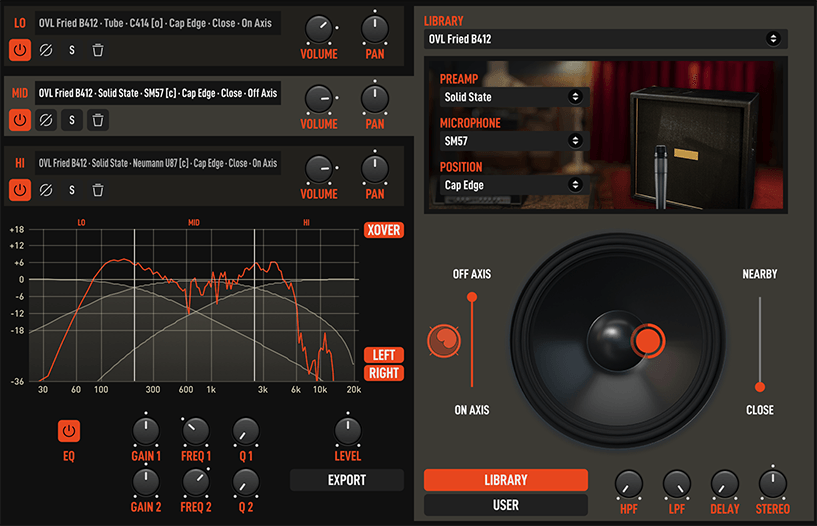 Made for the SuperCabinet
The Jensen libraries are created for the TH-U Supercabinet, which allows to:
graphically browse the IRs in the library
blend them together
craft new cabinet tones with the unique Multiband mode
use the IR in the software
export the IRs in .wav, compatible with the software IR loaders and all the major hardware modelers
GET TH-U SUPERCABINET FOR FREE!
UNTIL AUGUST 23rd
Purchase a bundle of 10 SuperCabinet libraries 50% OFF and receive a TH-U SuperCabinet plugin-license for free!