Studio Sessions
Studio Sessions collects all the best reverb units from the '70s through today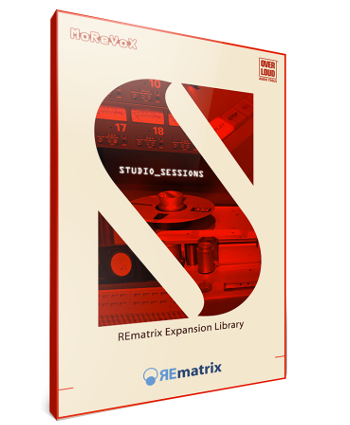 Studio Reverbs with multiple nuances
Studio Sessions is a REmatrix expansion library created for deep and natural reverberations. It collects all the best reverb units from the '70s through today.
Studio Sessions has been created by capturing the best reverb units found on  many different studios. They have been recorded in their purest form as well as through several consoles in order to capture the beauty of each different coloration.
Studio Sessions library gives you instantly access to the most classic reverb tones in multiple nuances recordings.
IRs are captured from:
Lexicon 200, 224, 480
PCM 70, PCM 80, PCM 81 and PCM 90
AMS RMX16
Eventide H3000
Yamaha SPX90 and SPX990
A collection of 150 IRs and 100 individual presets
The presets have been created during real mix studio sessions with a particular focus on vocals, keyboards, synth, drums as well as acoustic instruments.
In conjunction with Studio Session Vol II you get a massive library of 330 IRs and 200 presets, one of the largest collection of Classic reverbs ever created.
The library is created for REmatrix, the first multilayer convolution reverb.
-20% Discount for REmatrix Full owners
Get this library 20% off using the personal coupon code.
Download free additional presets
SAVE MORE WITH FLEXIBLE BUNDLES
You can purchase a bundle of 3 or 5 libraries and unlock the titles of your choice.
CHOOSE FROM THE ENTIRE COLLECTION
REmatrix offers a wide collection of reverb libraries, created by Sabino Cannone (MoReVoX) as well as Grammy Award winning engineers like Rafa Sardina and John Paterno.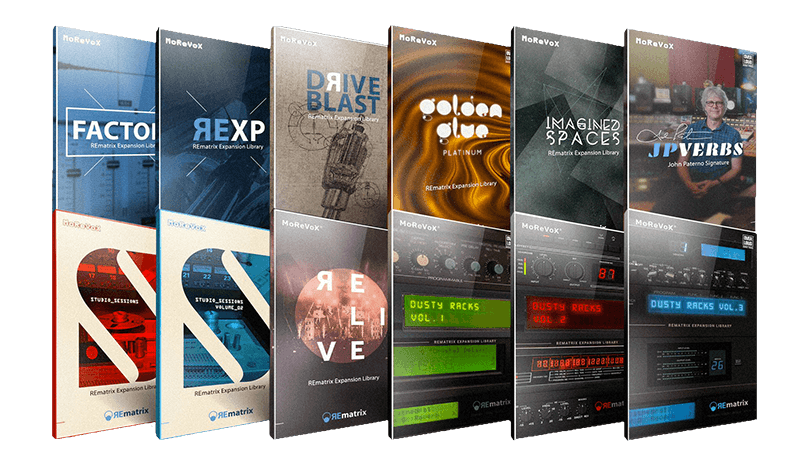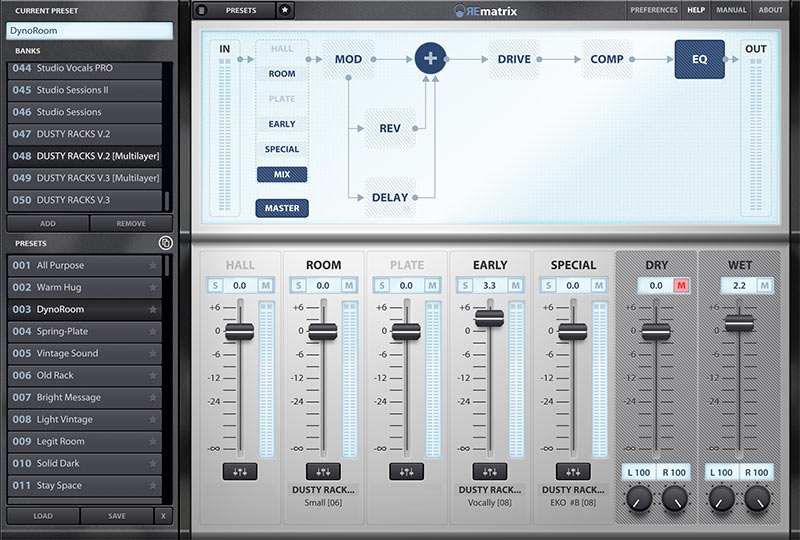 REmatrix Player included
All the REmatrix libraries include the REmatrix Player plug-in for free. REmatrix is the unique multilayer convolver which allows to load the IRs and blend them to create unique reverb flavours.
REmatrix Player offers the same features of the REmatrix Full plugin with a limited set of editing capabilities. See the differences between REmatrix Full and REmatrix Player.