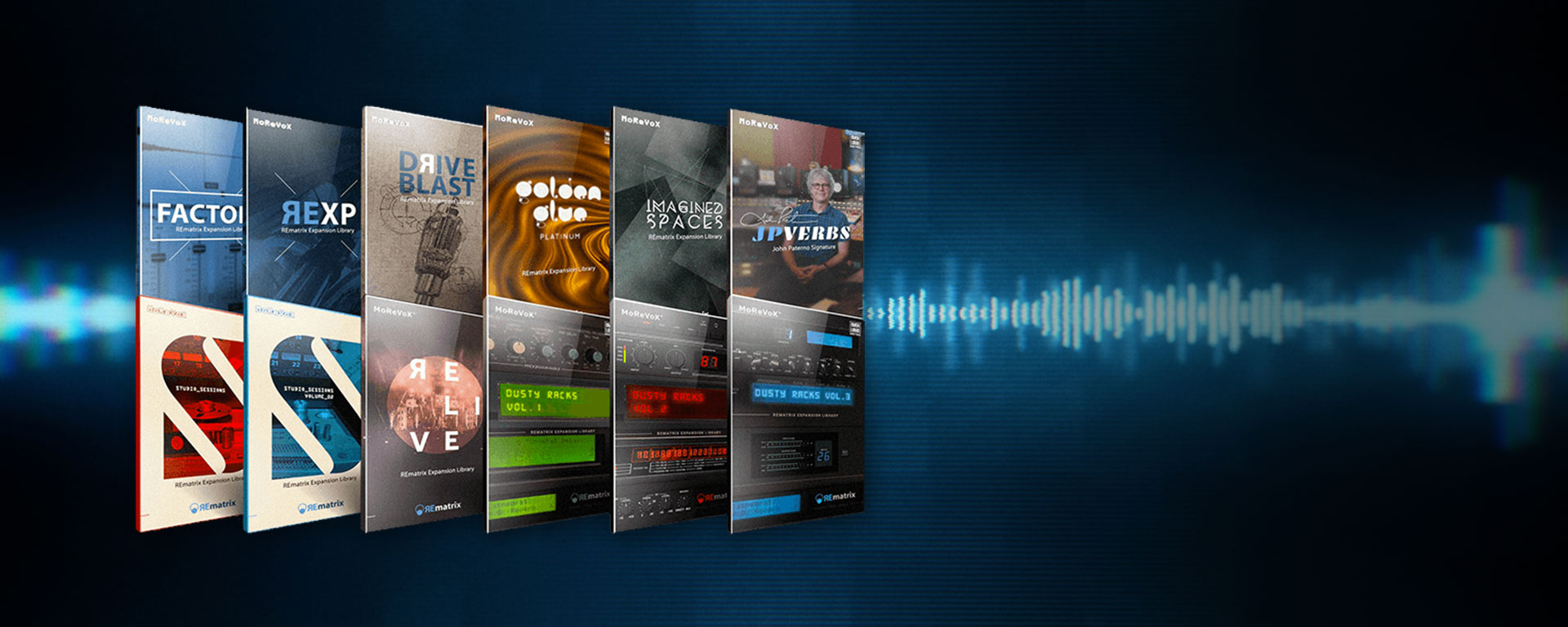 Bundle of 3 REmatrix Libs
A bundle of 3 REmatrix Reverb libraries of your choice
GET 3 LIBRARIES OF YOUR CHOICE AND SAVE
By purchasing this bundle you will receive a redeem code which allows you to unlock 3 REmatrix Reverb libraries of your choice.
Purchase the bundle
Go to the redeem page and enter the redeem code you received after your purchase
Choose the ten libraries you want to get. All the libraries must be redeemed at the same time
SAVE MORE WITH FLEXIBLE BUNDLES
You can purchase a bundle of 3 or 5 libraries and unlock the titles of your choice.
CHOOSE FROM THE ENTIRE COLLECTION
REmatrix offers a wide collection of reverb libraries, created by Sabino Cannone (MoReVoX) as well as Grammy Award winning engineers like Rafa Sardina and John Paterno.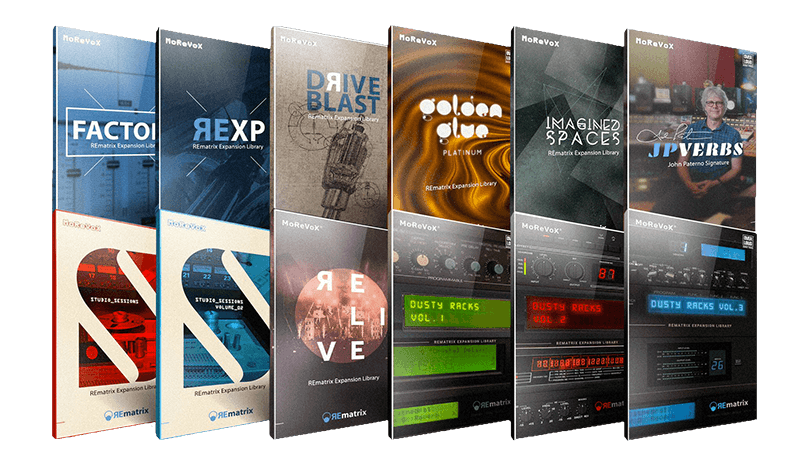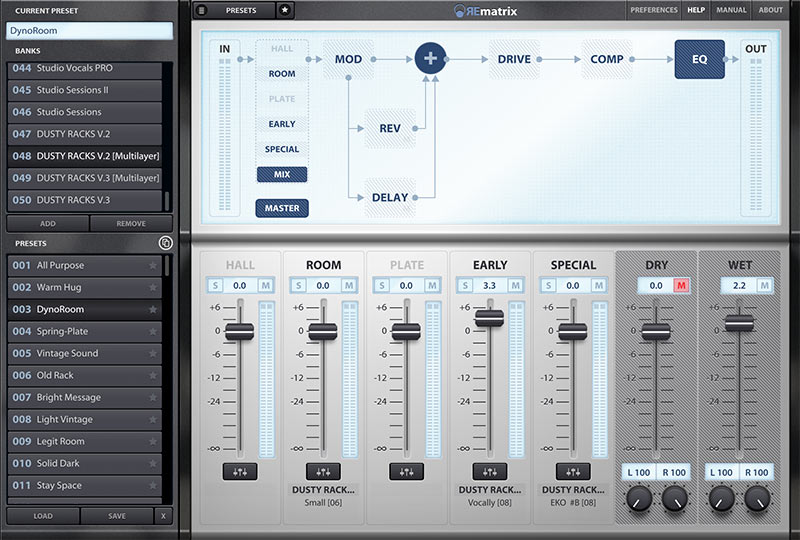 REmatrix Player included
All the REmatrix libraries include the REmatrix Player plug-in for free. REmatrix is the unique multilayer convolver which allows to load the IRs and blend them to create unique reverb flavours.
REmatrix Player offers the same features of the REmatrix Full plugin with a limited set of editing capabilities. See the differences between REmatrix Full and REmatrix Player.