Choptones Carved V200 Legacy
"A dream amp," says Vai. "It's simple, versatile and the sound is creamy and warm." (120 Rigs)
Choptones Carved V200 Legacy
Choptones Carved V200 Legacy is the TH-U expansion library, created by Choptones, seeking to recreate the sound of an authentic Carvin* Legacy II V200 Steve Vai* Signature loaded with EL34 and 6L6 tubes, captured with multiple cabs and overdrive pedals.
This Choptones capture includes 120 rigs created with the following gear*:
Cabinets
Marshall 1960 4x12 loaded with Celestion V30, G12M
Marshall 425 4x12 loaded with Celestion G12C
Mesa Boogie 4x12 loaded with Celestion V30, G12EVH
EVH 5150III 4x12 loaded with Celestion G12EVH
Friedman 4x12 loaded with Celestion G12M
Mesa Boogie 2x12 loaded with Celestion V-Type
Mics
Shure SM57, SM58
Sennheiser MD421, e609, e906
Royer R121
Beyerdynamic M160
Grundig GDM121
AKG C414
Audix i5
Heil PR30, PR20
Boosted with
MXR Wylde OD
MXR Berzerker OD
MXR 5150 OD
MXR Modified OD
Ibanez TS9
Mesa Grid Slammer
Mesa Flux Drive
Boss SD1 TS808 Mod
Maxon OD808X
Marshall Bluesbreaker
Seymour Duncan 805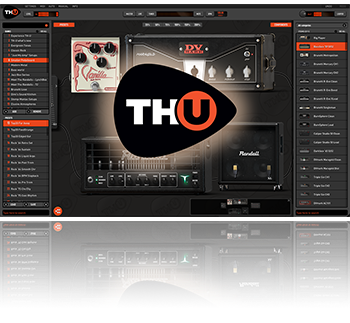 How to use it
This Rig Library can be loaded into any edition of TH-U which includes the Rig Player:
How to Install
1. Drag the library file into TH-U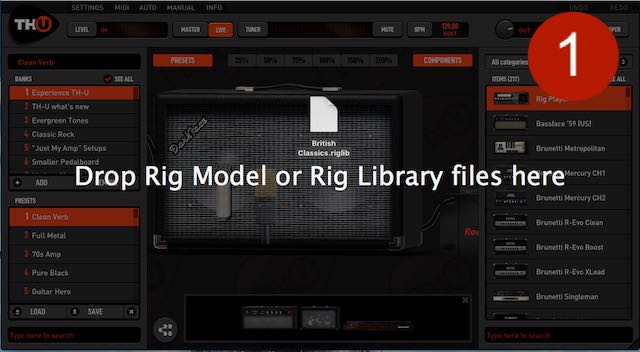 2. Enter the serial number you have received after purchasing the library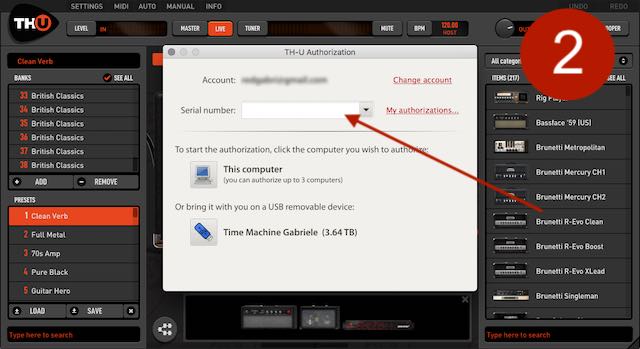 * Any use of third party trademarks, logos, mentioned brand names, products and services is only referential and Overloud hereby disclaims any Sponsorship, Affiliation or Endorsement of or by any such third party.