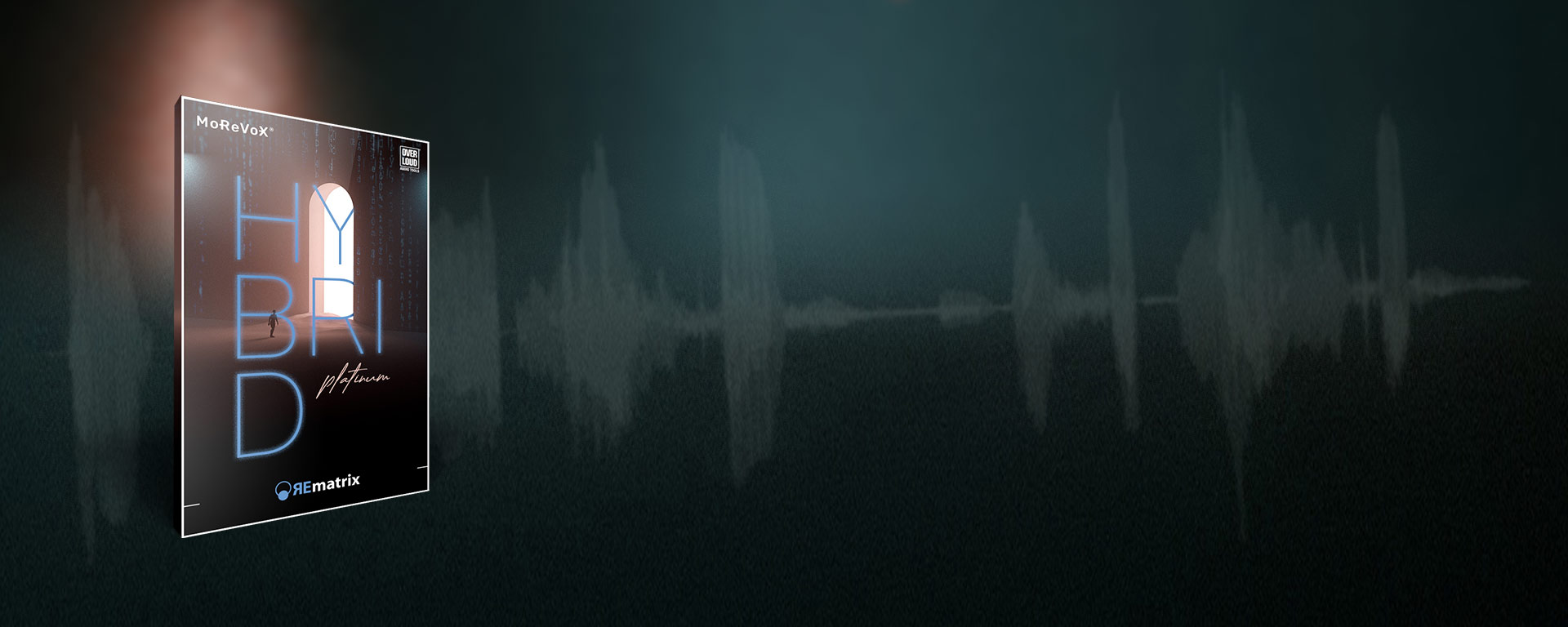 Hybrid Platinum
Reverb Collection with hybrid reverb sources for unique sound textures (250 IRs)
Hybrid reverb sources. Unique sound textures
Hybrid is a Reverb Impulse library, designed by Sabino Cannone (MoReVoX), that synthesizes the fascinating life of the real spaces with the soundness of the digital reverb units. Up to ten multiple reverb sources have been spread in the stereo field and mixed together using Tube summing mixers in order to achieve unique textures.
A collection of 250 IRs and 100 individual presets
The custom MoReVoX IRs developing process based on the harmonic distortion is in Hybrid Platinum at its best; the biggest part of the Hybrid processing has been done with multiple stages of Analog processing in order to increase as much as possible the harmonics contents.
The library is created for REmatrix, the first multilayer convolution reverb based on a new concept of reverb creation.

"Been using the new "Hybrid" set in ReMatrix. Sounds killer, and so easy to use.
As an example, I tried several different presets for a percussion kit, and settled on "Analog Wide". In a few seconds, I pulled down the hall, boosted the room, brought the plate back some, and pushed up the early refections.
Went to the "wet" knob and pulled it down to halfway, turned off the "drive" and turned on the "comp", and I was done. Percussion was sitting perfectly with my drums.
Such a big deal to have so many controls immediately at my fingertips, ready to shape the sound to my needs :)) "
David Kahne
(Paul McCartney, Regina Spektor, The Strokes, Ingrid Michaelson ...)
-20% Discount for REmatrix Full owners
Get this library 20% off using the personal coupon code.
SAVE MORE WITH FLEXIBLE BUNDLES
You can purchase a bundle of 3 or 5 libraries and unlock the titles of your choice.
CHOOSE FROM THE ENTIRE COLLECTION
REmatrix offers a wide collection of reverb libraries, created by Sabino Cannone (MoReVoX) as well as Grammy Award winning engineers like Rafa Sardina and John Paterno.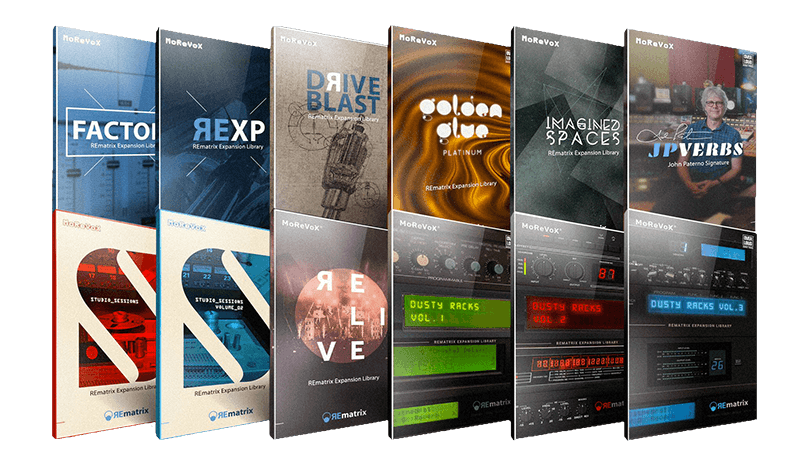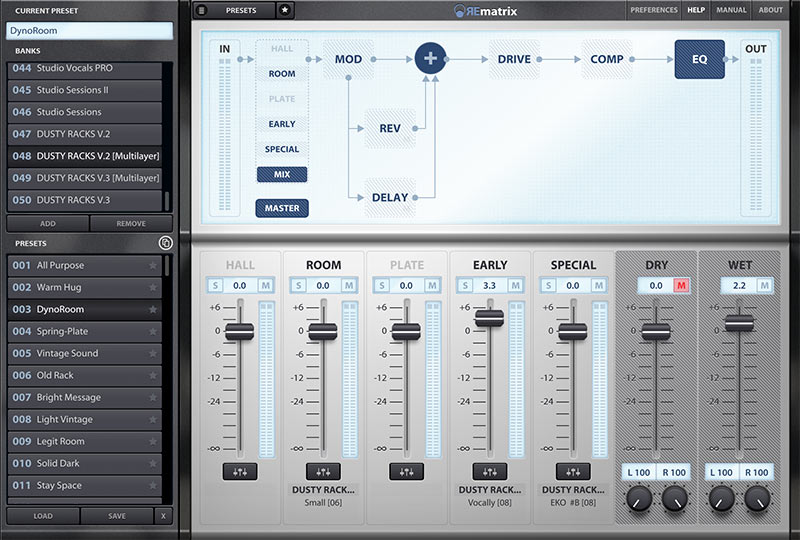 REmatrix Player included
All the REmatrix libraries include the REmatrix Player plug-in for free. REmatrix is the unique multilayer convolver which allows to load the IRs and blend them to create unique reverb flavours.
REmatrix Player offers the same features of the REmatrix Full plugin with a limited set of editing capabilities. See the differences between REmatrix Full and REmatrix Player.