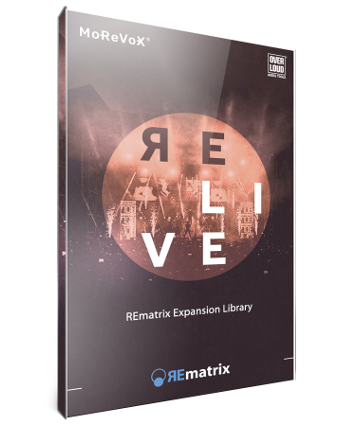 The first live venues IR library
RELIVE is an IR library of live concert venues, captured during a real live tour in 24 beautiful Italian locations.
A collection of 120 IRs and 300 presets
RELIVE contains 5 IRs for each one of the 24 locations:
Mono at the center of the FOH
ORTF at the center of the FOH
A/B spaced mics on the side of the FOH
ORTF on the back of the FOH
A/B spaced mics on the back of the FOH
An extensive postproduction
Since the impulses were captured in outdoor venues, we needed to thoroughly and carefully clean up the recordings in order to extract the purest responses, while maintaining the essence of each location.
The library is created for REmatrix, the first multilayer convolution reverb.

24 Beautiful Italian Locations
In summer of 2018 we followed the Prisoner 709 Caparezza tour, capturing the IRs of 24 different live venues along the way. Some of the venues were located in historical Italian squares, other near the seaside or close to the mountains, with each of them offering an unprecedented sound.
The stages were equipped with a dBTechnologies VIO L212 PA System and the IRs have been captured at the same volume of the night shows.
-20% Discount for REmatrix Full owners
Get this library 20% off using the personal coupon code.
SAVE MORE WITH FLEXIBLE BUNDLES
You can purchase a bundle of 3 or 5 libraries and unlock the titles of your choice.
CHOOSE FROM THE ENTIRE COLLECTION
REmatrix offers a wide collection of reverb libraries, created by Sabino Cannone (MoReVoX) as well as Grammy Award winning engineers like Rafa Sardina and John Paterno.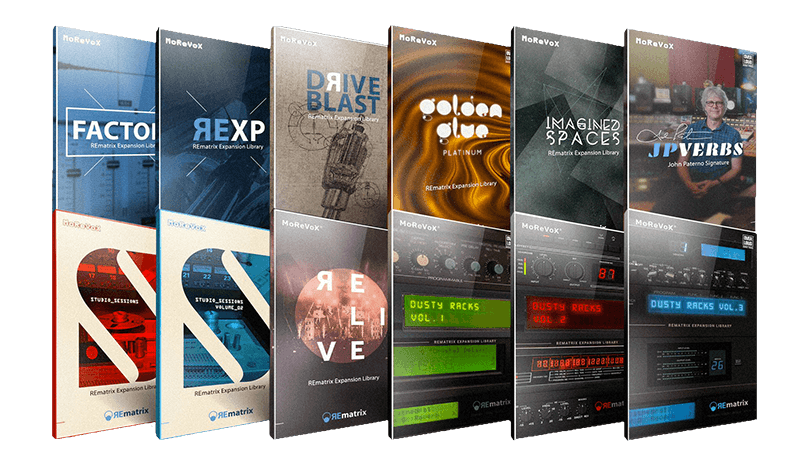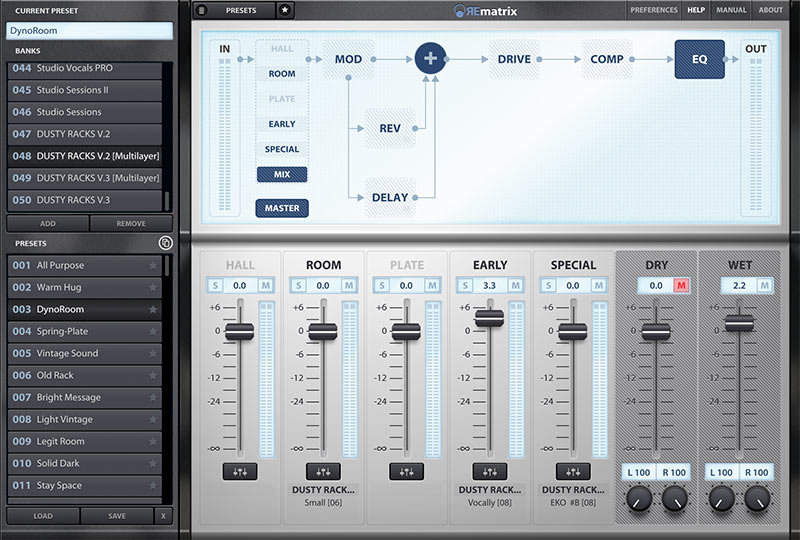 REmatrix Player included
All the REmatrix libraries include the REmatrix Player plug-in for free. REmatrix is the unique multilayer convolver which allows to load the IRs and blend them to create unique reverb flavours.
REmatrix Player offers the same features of the REmatrix Full plugin with a limited set of editing capabilities. See the differences between REmatrix Full and REmatrix Player.