REXP-REmatrix Library
REXP is a collection of 125 pristine impulse responses with 100 individual presets.
REXP THE REMATRIX EXPANSION LIBRARY
REXP is a collection of 125 pristine impulse responses with 100 individual presets.
Each of these brand new impulse responses has been developed from scratch and carefully tailored for the REmatrix engine, expanding the factory library and enabling thousands of new reverb sounds. Warm Halls, Impact Rooms, Airy Plates, Dense Early and very creative Special IRs; these are just a few words to introduce some of REXP's sounds.
The REXP impulse responses were created through the MoReVoX custom analog process, capturing both physical spaces plus real studio effect chains.
The 100 included presets have been designed in real mixing sessions and are a great time saver when using REXP.
The library is created for REmatrix, the first multilayer convolution reverb.
-20% Discount for REmatrix Full owners
Get this library 20% off using the personal coupon code (listed in the client area).
Download free additional presets for this library
Just drag the bank file into the REmatrix interface to import the presets.
15 apr 2015 - Light Tails #2 (click to download)
SAVE MORE WITH FLEXIBLE BUNDLES
You can purchase a bundle of 3 or 5 libraries and unlock the titles of your choice.
CHOOSE FROM THE ENTIRE COLLECTION
REmatrix offers a wide collection of reverb libraries, created by Sabino Cannone (MoReVoX) as well as Grammy Award winning engineers like Rafa Sardina and John Paterno.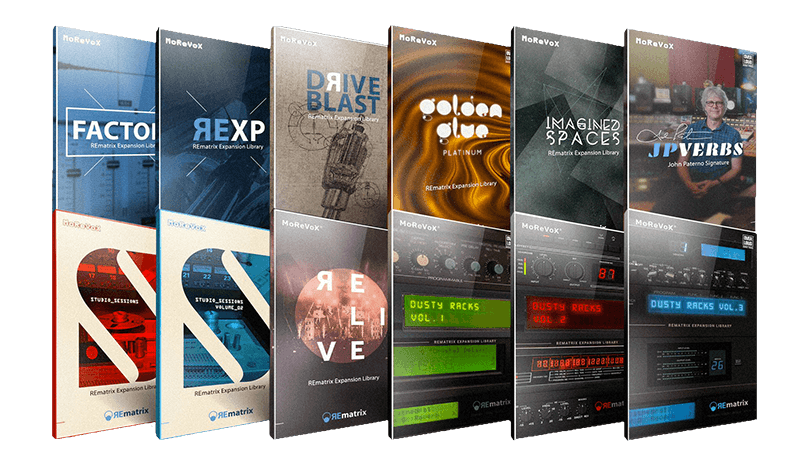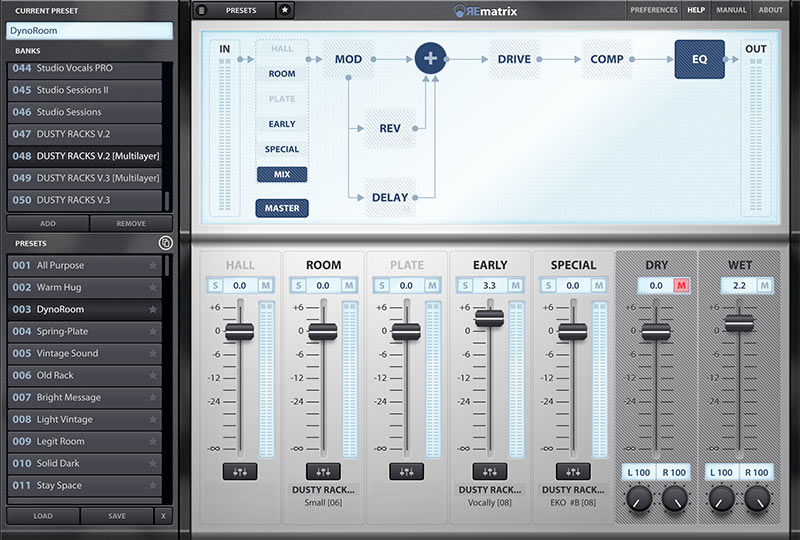 REmatrix Player included
All the REmatrix libraries include the REmatrix Player plug-in for free. REmatrix is the unique multilayer convolver which allows to load the IRs and blend them to create unique reverb flavours.
REmatrix Player offers the same features of the REmatrix Full plugin with a limited set of editing capabilities. See the differences between REmatrix Full and REmatrix Player.